Sale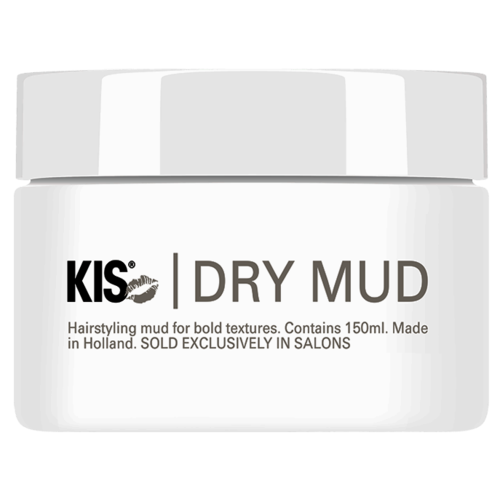 Dry Mud 150ml
Royal KIS Dry Mud voor extra textuur en hold.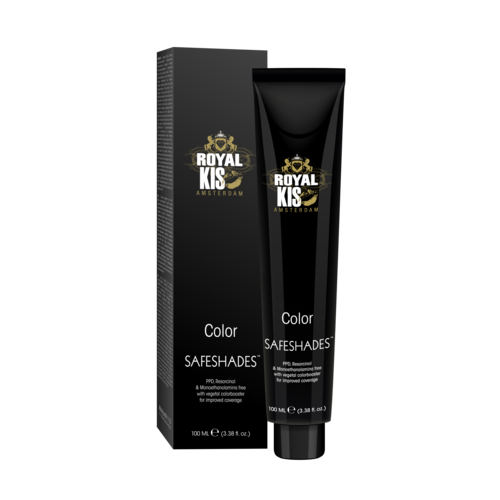 Royal SafeShade
KIS Royal SafeShades is een nieuwe generatie permanente haarkleuring die de perfecte harmonie biedt tussen wetenschap en natuur.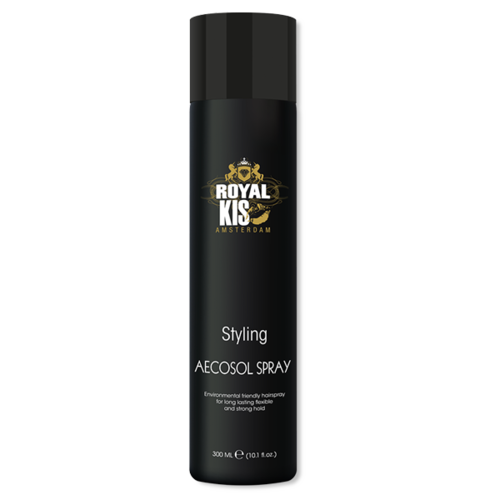 Royal KIS AECOSOL 300ml
Royal KIS AECOSOL spray zorgt ervoor dat het haar in model blijft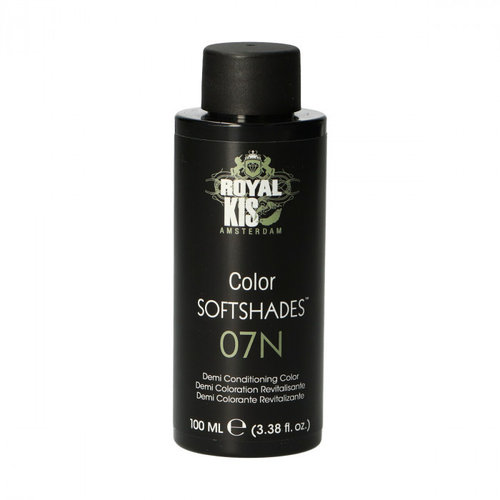 Royal Color SoftShades
De KIS Royal Color SoftShades is een ammonia- en PDD-vrije haarverf die verkrijgbaar is in 25 kleurnuances.
Voor 20:00 besteld = Vandaag Verstuurd*
Afrekenen in een veilige omgeving
Klantendienst via +32 (0)3 304 82 77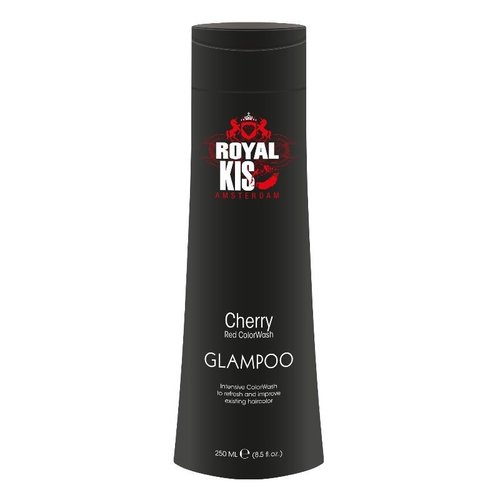 Royal Kis Glampoo Cherry (Red) 250ml
KIS Royal Kis Glampoo Cherry (Red) is een uitwasbare colorwash met een diep rode kleur.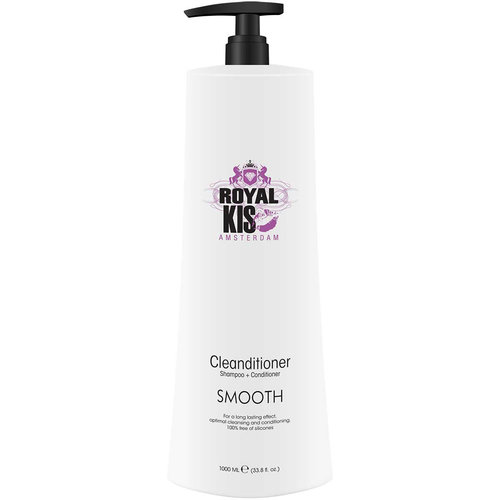 Royal KIS Smooth Cleanditioner 1000ml
Herstellende, verzachtende en kalmerende shampoo en conditioner in 1
Sale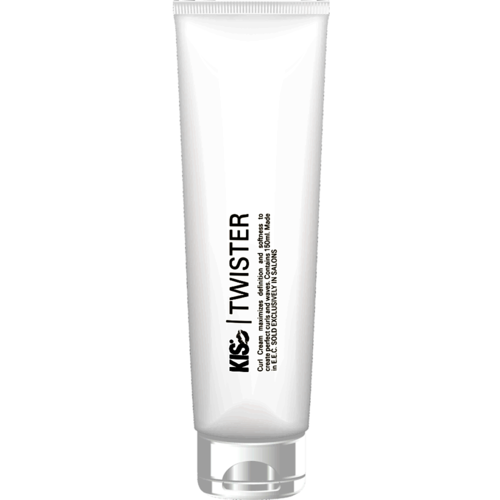 Twister, 150ml
Kis Twister, 150ml. Krullen creme voor perfect hanteerbare krullen. tegen pluizend haar.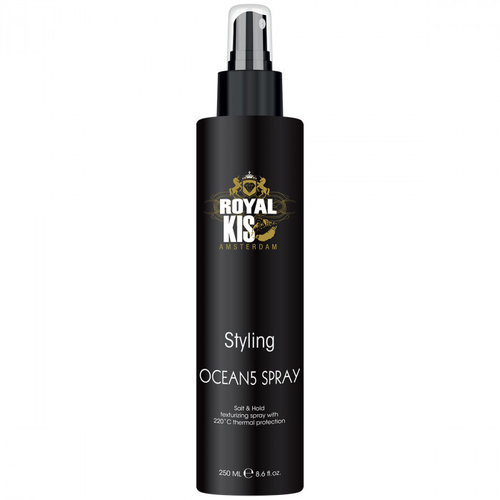 Royal Styling Ocean5 Spray
De KIS Royal Styling Ocean5 Spray zorgt voor een perfecte beach look die ook nog is heel makkelijk wordt gecreëerd.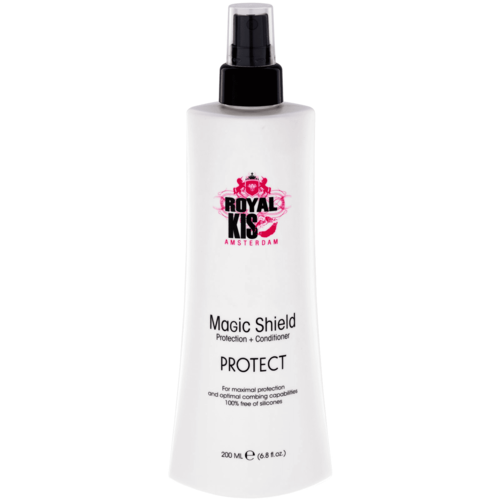 Royal KIS Magic Shield 200ml
KIS Royal KIS Magic Shield is een beschermende hittespray.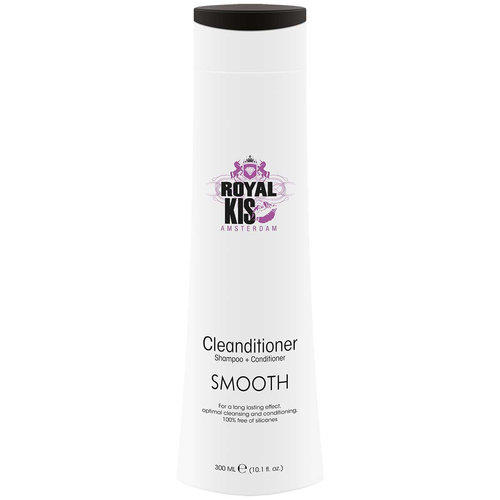 Royal KIS Smooth Cleanditioner 300ml
KIS Royal KIS Smooth Cleanditioner herstelt beschadigd en droog haar.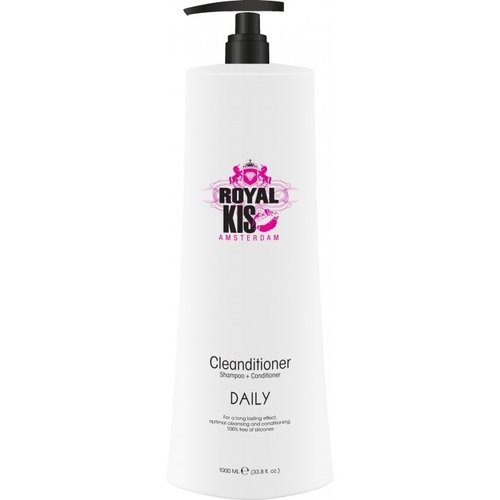 Royal KIS Daily Cleanditioner 1000ml
Royal KIS Daily Cleanditioner is een milde, herstellende shampoo en conditioner die geschikt is voor alle haartypes.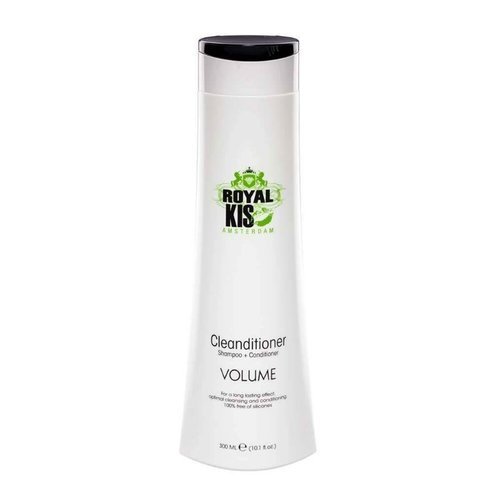 Royal KIS Volume Cleanditioner 300ml
Royal KIS Volume Cleanditioner, helpt fijn en futloos haar voor extra volume.
KIS Royal
KIS Kappers is het merk achter de ontwikkeling van het 'Keratin Infusion System', beter bekend als de KIS-formule. De formule herstelt de haren op revolutionaire wijze van binnenuit. Het uitgangspunt van KIS is het herstellen van het haar, met minimale verzwaring door een cosmetisch laagje. Dit resulteert in prachtig glanzend en volumineus vol haar.
Royal KIS is een geliefde lijn van het merk. De kleurbehandeling is zelfs winnaar van de Dutch Beauty Award 2020 voor beste salonproduct! Zeker ook geliefd onder professionals dus. De volgende producten uit de KIS Royal lijn zijn verkrijgbaar op kapperssolden: 
KIS Royal Glampoo
De Kis Royal Glampoo zijn een colorwash die het haar een prachtige uitwasbare kleur geven. De Glampoo is nieuw in het assortiment van KIS en bevat alle plus punten van het Keratin Infusion System die we van KIS gewend zijn. Beschikbaar in de kleuren: Magenta, Copper, Red, Red-Violet en Violet-Blue.
KIS Royal Cleanditioner
De Kis Royal Cleanditioner is een shampoo en conditioner in 1. De cleanditioners zijn beschikbaar in verschillende soorten met ieder hun eigen doel zoals: Smooth, Repair, Daily, Volume en Scalp. Ieder geschikt voor een ander haartype. Daarnaast is er twee heerlijke maskers verkrijgbaar: Royal KIS Repair Masque and Royal KIS Smooth Masque.  
KIS Royal Styling
De KIS Royal styling bestaat uit een dry mud, aerosol spray and hittespray.
KIS Royal Dry Mud: Het haar krijgt volume en textuur. Perfect voor zowel een gestructureerde als een ongestructureerde look.
KIS Royal Aerosol Spray: Door de fijne verstuiving wordt de spray gelijk verdeeld over het haar. Dit geeft hetzelfde effect als een aerosol, maar deze spray werkt zonder drijfgas.
KIS Royal Magic Shield: beschermende hitte spray.
Klantendienst
Op Kapperssolden.be bieden wij een groot gamma professionele haarproducten aan, tegen de beste promoties! Alle orders worden verstuurd vanuit ons logistiek magazijn in het midden van het land. Honderden pakketten verlaten dagelijks ons magazijn op weg naar een tevreden klant. Voor vragen over producten of leveringen, contacteer gerust onze klantendienst. Wij zijn te bereiken op 03 304 82 77 of via [email protected]. Wij zijn ook te vinden via Facebook of Instagram.
Lees meer
Lees minder