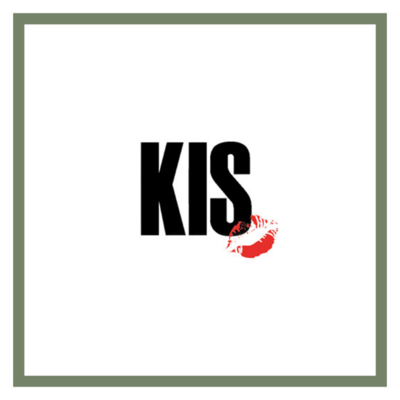 KIS
KIS Kappers is het merk achter de ontwikkeling van het 'Keratin Infusion System', beter bekend als de KIS-formule. De formule herstelt de haren op revolutionaire wijze van binnenuit. Het uitgangspunt van KIS is het herstellen van het haar, met minimale verzwaring door een cosmetisch laagje. Dit resulteert in prachtig glanzend en volumineus vol haar.
In 1995 werd in Nederland het merk Kappers geïntroduceerd. Doelstelling van deze haarverzorgingslijn was om kapsalons hoogwaardige kwaliteitsproducten te bieden tegen een aantrekkelijke prijs. De producten moesten bovendien aansluiten bij de specifieke behoeftes en werkwijzen van de professionele kapsalon. Inmiddels heeft het merk zijn toegevoegde waarde ruimschoots bewezen. De afgelopen jaren is het aantal enthousiaste gebruikers dan ook spectaculair toegenomen. 
KIS Werking
Het haar is opgebouwd uit vocht, mineralen en keratine proteïne. Uit onderzoek is gebleken dat als er in de haren gebrek aan keratine optreedt, het haar extra water opzuigt. Als gevolg van het opgezogen water wordt het haar zwaarder en verliest het volume. Deze techniek ligt aan de basis van de KIS-formule. Geen enkel product van het merk is getest op dieren.
Keratine moleculen die u vindt in traditionele producten zijn te zwaar om het haar binnen te dringen en van binnenuit te hertellen. Deze moleculen zullen enkel voor een verzwarend en niet herstellend laagje rond het haar zorgen waardoor het volume afneemt. De keratine in de KIS Kappers producten wordt gewonnen uit de vacht van Nieuw-Zeelandse schapen. Deze keratine werkt juist niet verzwarend!
Het assortiment van KIS
Vanzelfsprekend wordt de formule van 'Keratin Infusion System' op alle KIS Kappers producten toegepast voor maximale verzorging. Het merk is er voor verschillende soorten haartypen, er zijn namelijk producten voor: Beschadigd haar, Droog Haar, Fijn en Slap haar, Gekleurd haar, Gevoelige Hoofdhuid en Pluizig haar. 
Naast verzorgende shampoos en conditioners zijn producten als wax, gel en mousse ook te vinden in het assortiment van KIS. Haarverf mag natuurlijk ook niet ontbreken bij een mooi professioneel kappersmerk zoals KIS. Voor de mannen heeft KIS de lijn KeraMen ontwikkeld. Deze stoere lijn omvat pomade, shampoo en power gel.
KIS Verzorging
Naast de hoogwaardige shampoos en conditioners heeft KIS vele andere verzorgingsproducten in het assortiment, waaronder verschillende treatments, serums en oliën. De betaalbaarheid van de producten doet niet af aan de kwaliteit ervan.
De hoofdhuid wordt vaak vergeten bij het verzorgen van het haar. KIS heeft een speciale Scalp Healing Shampoo en Scalp Revitalizer ontworpen voor juist deze taak. De Revitalizer ruikt heerlijk fris en hydrateerd de hoofdhuid zodat het weer prettig aanvoelt.
Snelle levering en Klantenservice
Alle orders worden verstuurd vanuit ons logistiek magazijn in het midden van het land. Honderden pakketten verlaten dagelijks ons magazijn op weg naar een tevreden klant. Mochten er vragen zijn over een bepaald product, je wilt advies over bijvoorbeeld het verven van je haar, of je bent benieuwd wanneer je pakketje van KIS precies wordt geleverd, dan staat onze klantenservice voor je klaar. Ook kunnen zij je meer vertellen over je favoriete producten en de werking ervan! Onze klantenservice is telefonisch te bereiken op +32 (0)3 304 82 77, of via [email protected].
Lees meer
Lees minder