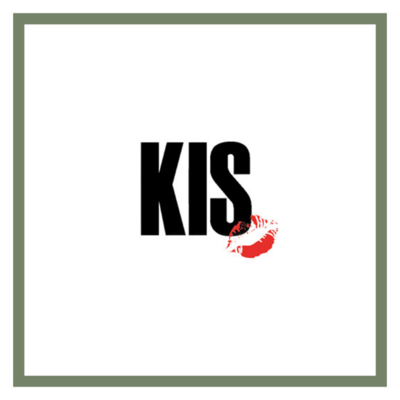 KIS
KIS Kappers is het merk achter de ontwikkeling van het 'Keratin Infusion System', beter bekend als de KIS-formule. De formule herstelt de haren op revolutionaire wijze van binnenuit. Het uitgangspunt van KIS is het herstellen van het haar, met minimale verzwaring door een cosmetisch laagje. Dit resulteert in prachtig glanzend en volumineus vol haar.
Het haar is opgebouwd uit vocht, mineralen en keratine proteïne. Uit onderzoek is gebleken dat als er in de haren gebrek aan keratine optreedt, het haar extra water opzuigt. Als gevolg van het opgezogen water wordt het haar zwaarder en verliest het volume. Deze techniek ligt aan de basis van de KIS-formule.


Keratine moleculen die u vindt in traditionele producten zijn te zwaar om het haar binnen te dringen en van binnenuit te hertellen. Deze moleculen zullen enkel voor een verzwarend en niet herstellend laagje rond het haar zorgen waardoor het volume afneemt.


Vanzelfsprekend wordt de formule van 'Keratin Infusion System' op alle KIS Kappers producten toegepast voor maximale verzorging. 


De KIS-formule voor de KIS Kappers verzorgings- en stylingproducten is ontwikkeld in Amerika. De VS is namelijk 'the place to be' als het om wetenschap omtrent het herstellen van haren gaat.


KIS Kappers heeft haar haarkleuringsproducten in Europa laten ontwikkelen. Dit resulteert in prachtige kleuren, geweldige grijsdekking en duurzaam resultaat.
Klantcontact
Op Kapperssolden.be bieden wij een groot gamma professionele haarproducten aan, tegen de beste promoties! Voor vragen over producten of leveringen, contacteer gerust onze klantendienst. Deze is te bereiken op 0031 33 258 43 43 of via customercare@shops4youonline.com.
Lees meer
Lees minder