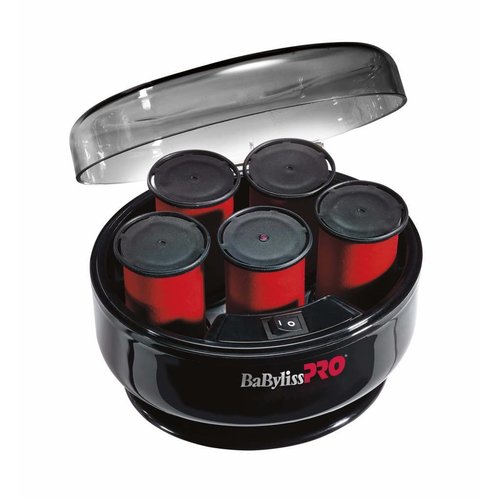 Big Curls Roller Set BABTS6GSE
Babyliss Pro Big Curls Roller Set is een professionele roller set met 5 jumbo rollers van 40mm. Licht in gewicht en warmte indicatielampje op elke roller.
Sale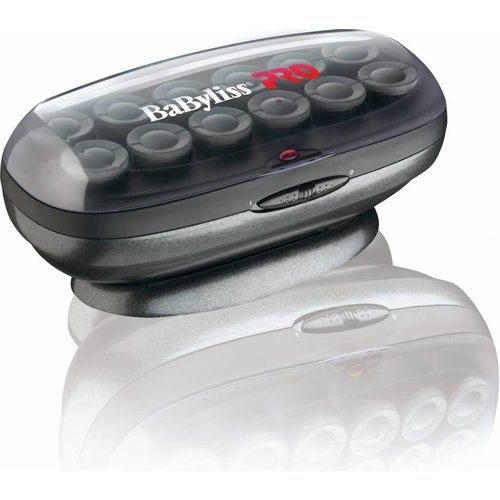 BAB3025e Krulset
Babyliss Pro BAB3025e Krulset wordt geleverd met 12 jumborollers van 38mm. Warmt zeer snel op. Keramische titanium coating. Incl spelden en vlinderklemmen.
Sale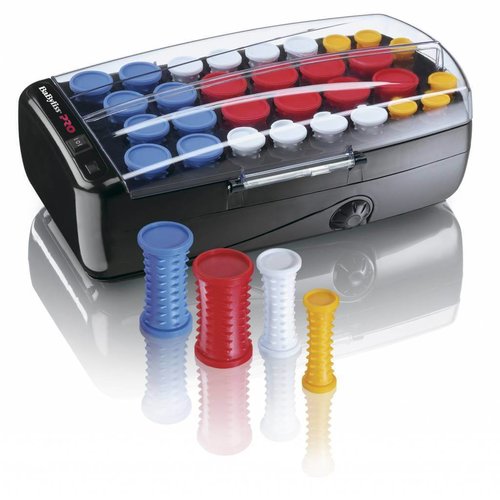 BAB3031e Krulset
BaByliss Pro BAB3031E Krulset voor prachtige krullen! Wordt geleverd met 30 rollers in verschillende maten. Temperatuuraanduiding en keramische bekleding.
Sale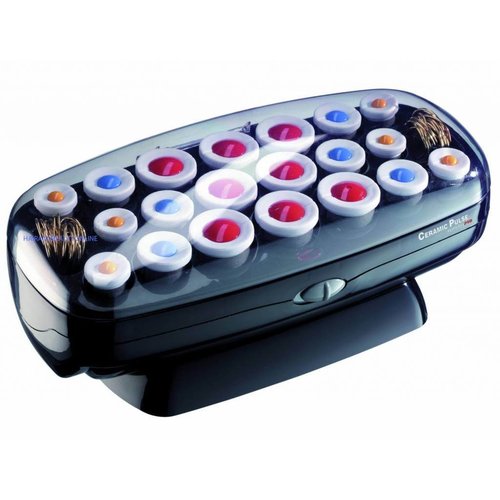 BAB3021E Krulset
BaByliss Pro BAB3021e Krulset wordt geleverd met 20 rollers in verschillende maten. 400 Watt en inclusief spelden en vlinderklemmen. Voor prachtige krullen!
Voor 20:00 besteld = Vandaag Verstuurd*
Afrekenen in een veilige omgeving
Klantendienst via +32 (0)3 304 82 77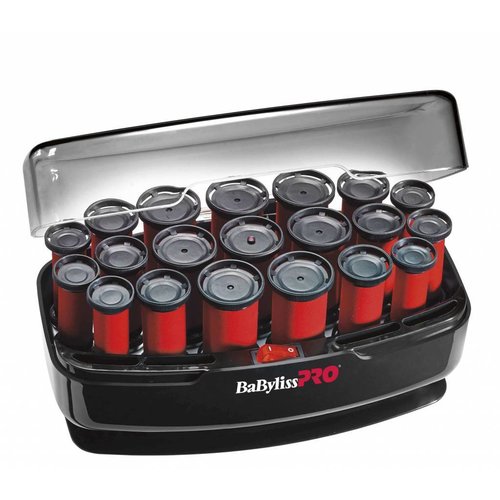 Roller Set BABCHV2E
Babyliss Pro Roller Set is een professionele roller set met 20 rollers in 3 verschillende maten. Licht in gewicht met een warmte indicatie op elke roller.
Babyliss Pro Krulset
Babyliss Pro is een veelzijdig merk met veel verschillende producten. Het merk heeft verschillende stylingstools op de markt gebracht. Deze varieren van haardrogers en stijltangen tot droogkappen die vergelijkbaar zijn met een professionele kappers droogkap. Zo is er ook de Babyliss Pro Krulset lijn die bestaat uit verschillende krulsets. De krulsets zijn de ideale tool voor schitterende krullen. De sets zijn erg snel op temperatuur en perfect voor prachtige krullen op een veilige manier. Dankzij de fluwelen coating van de rollers glijden ze gemakkelijk door het haar. De krullen blijven erg lang in het haar.
Babyliss Pro Krulset voorbereidingen
Het is belangrijk dat de krulset op de juiste manier gebruikt wordt voor het beste resultaat. Lees daarom de gebruiksaanwijzing goed door voordat je het product gebruikt. Hier zijn een paar tips voor het gebruik van de krullers:
Zorg dat het haar goed droog is, anders verdwijnen de krullen direct uit het haar
Laat de krulset goed opwarmen voor gebruik
Haal de rollers pas uit het haar wanneer ze volledig zijn afgekoeld
Draag beschermende handschoentjes tegen de hitte
Het gebruik van de Babyliss Pro Krulset
Pak eerst een haarlok, de dikte is afhankelijk van het resultaat dat je wilt creëren. Draai vervolgens de haarlok om de warme roller heen. Draai de roller naar de haarzet in en begin bij het uiteinde van de haarlok. Zet de roller vast met één van de haarclips. De duur van de roller in het haar is afhankelijk van het resultaat, hoe langer hoe beter. Het is belangrijk dat de roller eruit gehaald wordt als deze volledig is afgekoeld. Gebruik de cool-shot functie van de set om de rollers af te laten koelen en de krul te laten fixeren.
Het resultaat met de Babyliss Pro Krulset
Draai de rollers op verschillende manieren in het haar voor een natuurlijk resultaat. Het inzetten van de rollers komt niet heel nauw, wees dus niet bang om te experimenteren. Pak bijvoorbeeld verschillende haarlokken en draai ze om de rollers heen. Gebruik dikkere plukken voor beachy waves. Voor compacte krullen wordt aangeraden om dunnere plukken te gebruiken. De krullen kun je ideaal fixeren met hairspray.
Geleverd met de Babyliss Pro Krulset
De Babyliss Pro Krulset is gemaakt van duurzaam titanium met een keramische coating. Hierdoor wordt het haar optimaal beschermd tegen de hitte van de stylingtool. Een hitte bestendige spray wordt echter nog steeds aangeraden. De set wordt geleverd met stekers en clips. De rollers zijn afgewerkt met een fluwelen coating. Hierdoor glijden ze makkelijk in het haar.

Snelle levering en klantenservice
Alle orders worden verstuurd vanuit ons logistiek magazijn in het midden van het land. Honderden pakketten verlaten dagelijks ons magazijn op weg naar een tevreden klant. Mochten er vragen zijn over een bepaald product, wil je advies over bijvoorbeeld het verven van je haar of ben je benieuwd wanneer je pakketje precies wordt geleverd, dan staat onze klantenservice voor je klaar. Ook kunnen zij je meer vertellen over je favoriete producten en de werking ervan! Onze klantenservice is telefonisch te bereiken op 033 258 43 43, of via [email protected].
Lees meer
Lees minder