Sale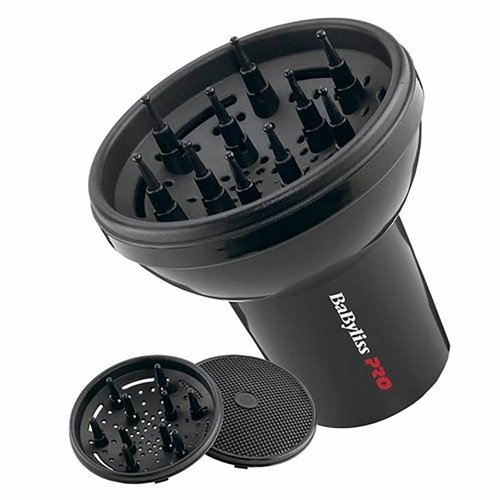 Diffuser Universeel 3 in 1
Babyliss Pro Diffuser Universeel heeft 3 verschillende opzetstukken. Deze diffuser maakt natuurlijke krullen nog voller. Geschikt voor alle Babyliss Pro Fohns.
Sale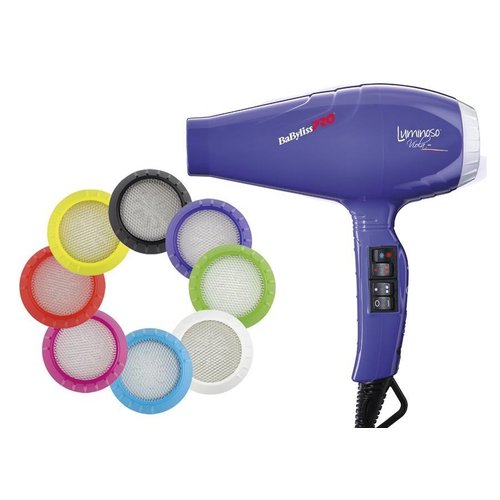 Luminoso Ionic Viola Haardroger BAB6350IPE
Babyliss Pro Luminoso Ionic Haardroger weegt slechts 490gram. Ionen technologie en 2100 Watt AC Motor. Het haar wordt zeer snel droog. Incl 2 blaasmonden.
Sale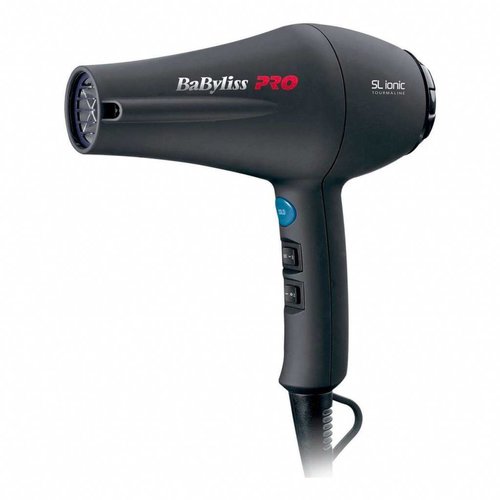 SL Ionic Haardroger BAB5586E
Babyliss Pro SL Ionic Haardroger BAB5586E, weegt 420 gram. 1800 Watt, drie verschillende blaas standen en drie verschillende temperatuur standen.
Voor 20:00 besteld = Vandaag Verstuurd*
Afrekenen in een veilige omgeving
Klantendienst via +32 (0)3 304 82 77
Sale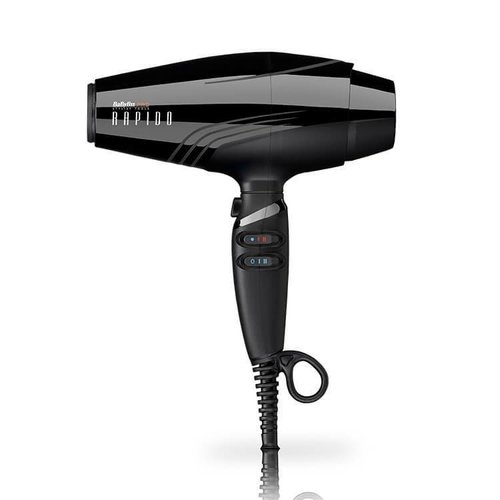 Rapido Haardroger BAB7000IE
Babyliss Pro Rapido Haardroger weegt slechts 399 gram, heeft 12 temperatuur- en snelheidsinstellingen, een extreem snelle droogtijd en 3 blaasmonden.
Sale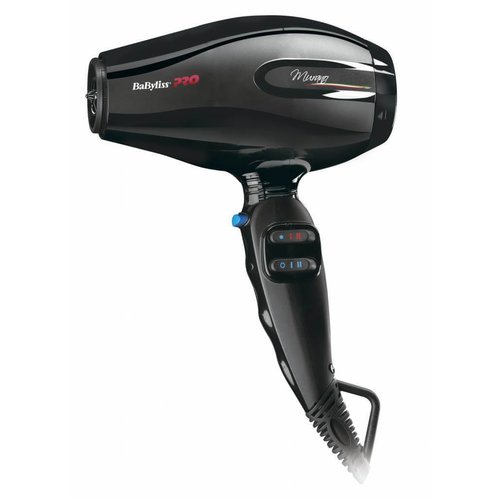 Murano Ionic Haardroger BAB6160INE
Babyliss Pro Murano Ionic Haardroger weegt 530 gram, 1800 Watt AC motor, 2.7 meter lang snoer, snelle droogtijd, 3 snelheden en 3 temperatuur instellingen.
Sale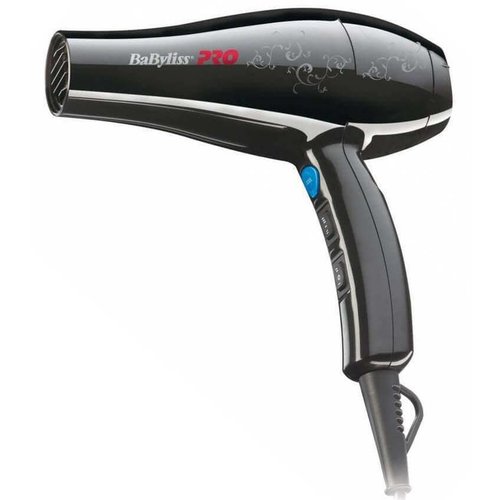 Heat Xtreme Fohn Black BAB5559E
Babyliss Pro Light weegt slechts 460 gram, 2000 Watt motor, 3 snelheids- en temperatuurinstellingen, Cold Shot, ultra smal blaasmond en afneembaar filter.
Sale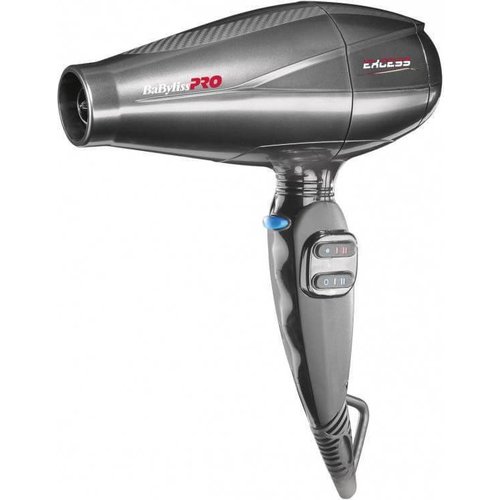 Excess Haardroger BAB6800IE
Babyliss Pro Excess Haardroger is een krachtige haardroger met een blaassnelheid van 160km/h. Deze haardroger weegt 550gram. De fohn heeft een cold shot knop.
Babyliss Pro Haardroger
Babyliss Pro Haardroger is een onmisbare accessoire om het haar goed in model te krijgen. De haadroger wordt in eerste instantie gebruikt om het haar snel te laten drogen, maar kan hiernaast ook meer volume in het haar creëren. Met de Babyliss Pro Föhn is dit allemaal mogelijk in een handomdraai. Vanaf 1995 is het merk Babyliss Pro Europa ook bekend in Amerika na het fuseren met een Amerikaans bedrijf. Hieruit is een groot internationaal bedrijf ontstaan. Jaarlijks worden er wereldwijd 30 miljoen elektrische apparaten en 500 miljoen haaraccessoires verkocht. Dit maakt het merk tot een wereldwijde marktleider in haar verzorgende apparaten.
AC-Motors in de Babyliss Pro Haardroger
Babyliss Pro Haardroger is een föhn die geschikt is voor mensen die het haar zo snel mogelijk perfect in model willen brengen. De haardrogers van Babyliss Pro bevatten een professionele AC-motor. Deze motor is gaat lang mee en is daarom zeer geschikt voor professioneel gebruik. Het merk is het eerste merk dat gebruik maakt van deze technologie.
Welke Babyliss Pro Haardroger past bij mij?
De Babyliss Pro Haardroger is geschikt voor elk haartype. Het grootste verschil zit in wattage en welke diffuser op de haardroger past. Een diffuser is een opzetstuk om enorm veel volume in het haar te creëren. Elke Babyliss Pro Föhn heeft een cold shot en verschillende warmte- en snelheidsstanden. De lengte van het snoer zorgt voor meer gebruiksgemak. Een aantal haardrogers die wij aanbieden op onze site:
Tips voor het beste gebruik van de Babyliss Pro Haardroger
Richt de haardroger altijd op het haar en niet op de hoofdhuid. Dit om beschadiging van de hoofdhuid te voorkomen. Het is van belang dat de haardroger altijd op een afstand van minimaal 20 centimeter van uw haar en hoofdhuid wordt gehouden. Ook is het belangrijk om de haardroger continu in beweging te houden.
Watt
Dit zorgt ervoor dat het haar gelijkmatig droogt en niet op één plek oververhit raakt. Als het haar nat is kan je het beste het haar op een droge, warme stand drogen. Naarmate het haar droger wordt is het verstandig de warmtestand te verlagen. Let goed op het vermogen van de haardroger, hoe meer Watt, hoe warmer de luchtstroom is. Alle Babyliss Pro Haardrogers zijn ook geschikt voor professioneel gebruik.
Snelle levering en klantenservice
Alle orders worden verstuurd vanuit ons logistiek magazijn in het midden van het land. Honderden pakketten verlaten dagelijks ons magazijn op weg naar een tevreden klant. Mochten er vragen zijn over een bepaald product, wil je advies over bijvoorbeeld het verven van je haar of ben je benieuwd wanneer je pakketje precies wordt geleverd, dan staat onze klantenservice voor je klaar. Ook kunnen zij je meer vertellen over je favoriete producten en de werking ervan! Onze klantenservice is telefonisch te bereiken op +32 (0)3 304 82 77, of via [email protected].
Lees meer
Lees minder