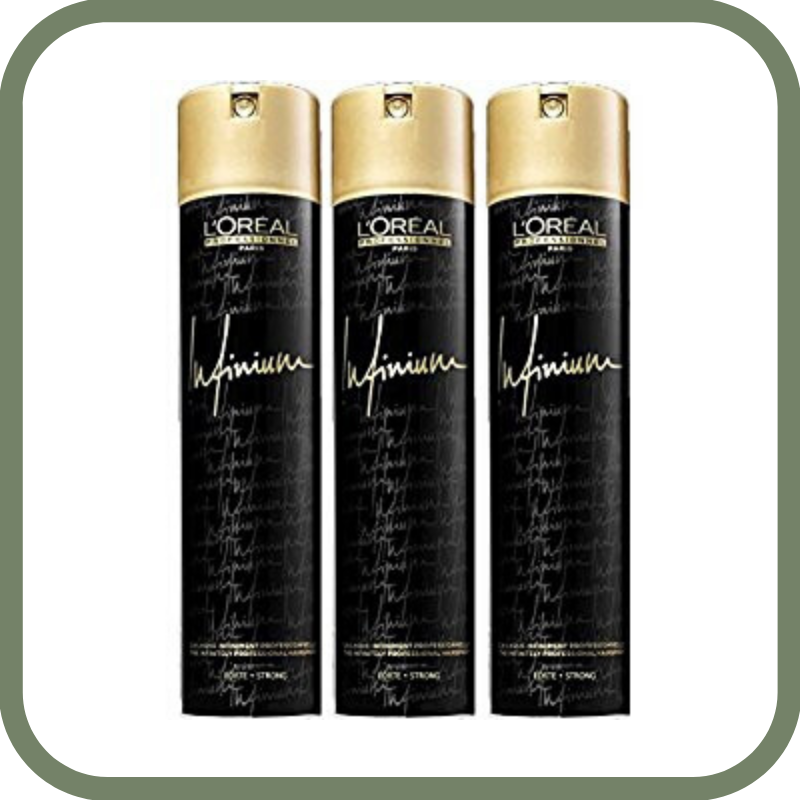 L'Oreal Infinium
L'Oreal Infinium is de professionele hairspray lijn van L'Oreal. De haarsprays zijn ontwikkeld voor gebruik tijdens onder andere modeshows. Dit betekent dat er een hoop kwaliteiten zijn waar de sprays aan moeten voldoen: sterke fixatie, veel glans en een mooie look.
Haarsprays zijn ideaal om de haren te stylen en in model te houden. De producten hebben vaak een ingebouwd hittebeschermingssysteem waardoor stylingtools gemakkelijk gebruikt kunnen worden in combinatie met de haarsprays. Haarspray staat bekend om haar glanzende resultaten en een coupe vol volume, voor een tijdloze look dus. De haarsprays van L'Oreal Infinium zijn gemakkelijk in gebruik en hebben fijne verstuivers voor een optimaal gebruik van de producten.
L'Oreal Infinium Collectie
De haarsprays uit de L'Oreal Infinium collectie verschillen in sterkte van fixatie. Wat de sprays gemeen hebben is het eenvoudige gebruik van het product. De haarlak droogt snel op en wordt niet hard waardoor de look natuurlijk blijft. De extra glans die alle sprays creëren blijft de gehele dag zitten. De volgende sprays zijn verkrijgbaar, in volgorde van lage naar hoge fixatie:
De Diamond haarsprays maken de haren niet nat waardoor het product niet plakt en je meteen ready to go bent. Stylen met behulp van deze sprays is heel eenvoudig aangezien de producten geen sporen achterlaten en uitgekamd kunnen worden.
L'Oreal Infinium Diamond
Voor iedere gelegenheid is er een L'Oreal Infinium Diamond spray geschikt. Een extreem sterke hold nodig? Gebruik dan de Infinium Diamond Extra Forte. De haren flexibel houden, maar toch fixeren om pluis en losse plukken tegen te gaan? Dan is de Infinium Diamond Souple de juiste keuze. L'Oreal heeft een uitgebreid aan stylingproducten, waarvan de Infinium sprays maar een klein deel van uitmaken. Neem een kijkje bij de gehele Styling lijn van L'Oreal voor alle producten!
Snelle levering en Klantenservice
Alle orders worden verstuurd vanuit ons logistiek magazijn in het midden van het land. Honderden pakketten verlaten dagelijks ons magazijn op weg naar een tevreden klant. Mochten er vragen zijn over een bepaald product, je wilt advies over bijvoorbeeld het verven van je haar, of je bent benieuwd wanneer je pakketje met L'Oreal producten precies wordt geleverd, dan staat onze klantenservice voor je klaar. Ook kunnen zij je meer vertellen over je favoriete producten en de werking ervan! Onze klantenservice is telefonisch te bereiken op +32 (0)3 304 82 77, of via [email protected].

Lees meer
Lees minder