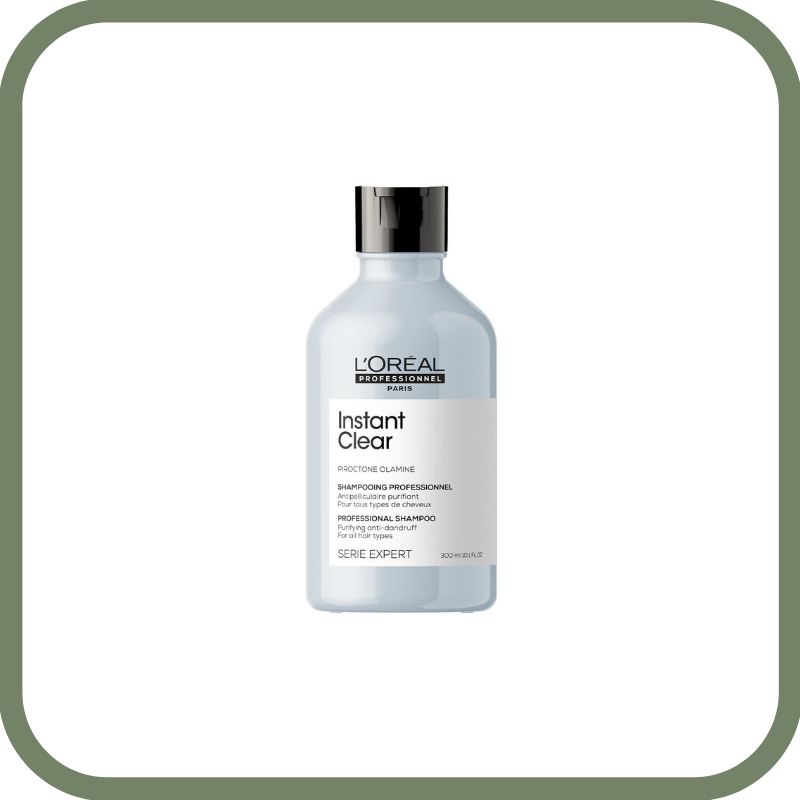 L'oreal Serie Expert Instant Clear
L'Oréal is een Frans bedrijf opgericht in 1909 door de jonge scheikundige Eugéne Schueller. Het begon met de haarkleuringsformule Oréal. Schueller ontwikkelde en produceerde het product zelf en verkocht het aan verschillende kappers in Parijs. Het bedrijf registreerde zich onder de naam 'Société Française de Teintures Inoffensives pour Cheveux', wat in het Nederlands vertaald naar de Franse stichting voor veilig verven van haren. Niet veel later werd het bedrijf van Schueller omgedoopt tot L'Oréal.
L'Oréal heeft tientallen topmerken onder zijn hoede, wat het bedrijf een van de grootste spelers op de (haar)verzorging en cosmetica markt maakt. Denk bijvoorbeeld aan professionele merken zoals Redken, maar ook bekende merken Garnier, Lancome en Vichy vallen onder L'Oréal. De ervaring van dit merk is vanzelfsprekend te noemen met deze rijke geschiedenis en vele partners.
L'Oréal Serie Expert Instant Clear 
De L'Oréal Serie Expert Instant Clear bestaat uit een grondige anti-roos shampoo die zichtbare schilfers onmiddellijk verwijdert. De shampoo reinigt het haar diep met een antibacteriële werking waardoor zowel het haar als de hoofdhuid weer fris en schoon aanvoelen. Dit is mogelijk door de verzorgende formule waar zinkpyrithion en biabolol op basis van kamillie aan zijn toegevoegd. Tegelijkertijd wordt het haar gevoed, de haarkleur beschermd en krijgt het haar een prachtige glans. Het is klinisch getest dat het anti-roos effect tot wel zes weken aanhoudt. De shampoo is verkrijgbaar in een verpakking van 300ml.
Snelle levering en klantenservice
Alle orders worden verstuurd vanuit ons logistiek magazijn in het midden van het land. Honderden pakketten verlaten dagelijks ons magazijn op weg naar een tevreden klant.
Mochten er vragen zijn over een bepaald product, wil je advies over bijvoorbeeld het verven van je haar of ben je benieuwd wanneer je pakketje precies wordt geleverd, dan staat onze klantenservice voor je klaar. Ook kunnen zij je meer vertellen over je favoriete producten en de werking ervan! Onze klantenservice is telefonisch te bereiken op 033 258 43 43, of via [email protected].
Lees meer
Lees minder