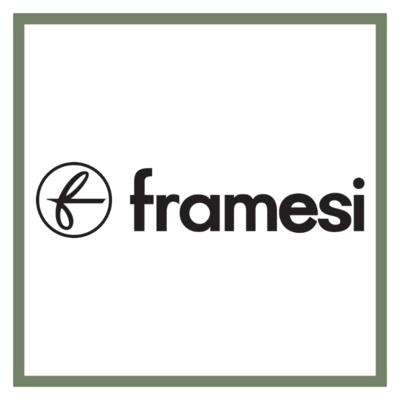 Framesi
Framesi
Framesi is een Italiaans merk dat in 1945 is gestart met de verkoop van enkele haarproducten. Al snel werd het merk een specialist op het gebied van haarverf. Later, in de jaren '80 kwamen daar een verzorgingslijn, een stylingslijn en accessoires bij, zo ontstond er een volledig assortiment van het Italiaanse merk.
Framesi haalt inspiratie uit architectuur en uit stoffen en materialen van modeontwerpers. Op deze manier kan het merk inspelen op de nieuwste trends op het gebied van hairfashion.
Haarverf:
Framesi is een echte specialist op het gebied van haarverf. De haarverf werkt erg snel en effectief. Met de Light & shine tubes is het zelfs mogelijk om het haar te ontkleuren en te kleuren in slechts één stap.
Framesi Framcolor 2001
Framesi Framcolor Light & Shine
Framesi Framcolor Glamour 
Framesi Framcolor Optics
Verzorging
Morphosis is de verzorgingslijn van het Italiaanse merk. Morphosis biedt een verzorgende oplossing voor ieder haartype, bijvoorbeeld voor gekleurd, beschadigd, droog, fijn en dun, grijs of normaal haar. Ook biedt de Morphosis lijn oplossingen voor roos en/of een beschadigde hoofdhuid.
Styling
By Be You is de complete styling en finishing lijn. Met de producten van By Be You kan iedereen zijn of haar persoonlijke style creëren. Gel, wax, paste, een lichte of een sterke hold, werkelijk alles is mogelijk. Met de finishing sprays kan het gewenste model de gehele dag door in stand worden gehouden. By Be You biedt producten aan die het haar beschermen tegen hitte van stylingstools, daarnaast zijn er ook producten die pluis weten te voorkomen.
Klantendienst
Op Kapperssolden.be bieden wij een groot gamma professionele haarproducten aan, tegen de beste promoties! Voor vragen over producten of leveringen, contacteer gerust onze klantendienst. Deze is te bereiken op 0031 33 258 43 43 of via [email protected]
Lees meer
Lees minder