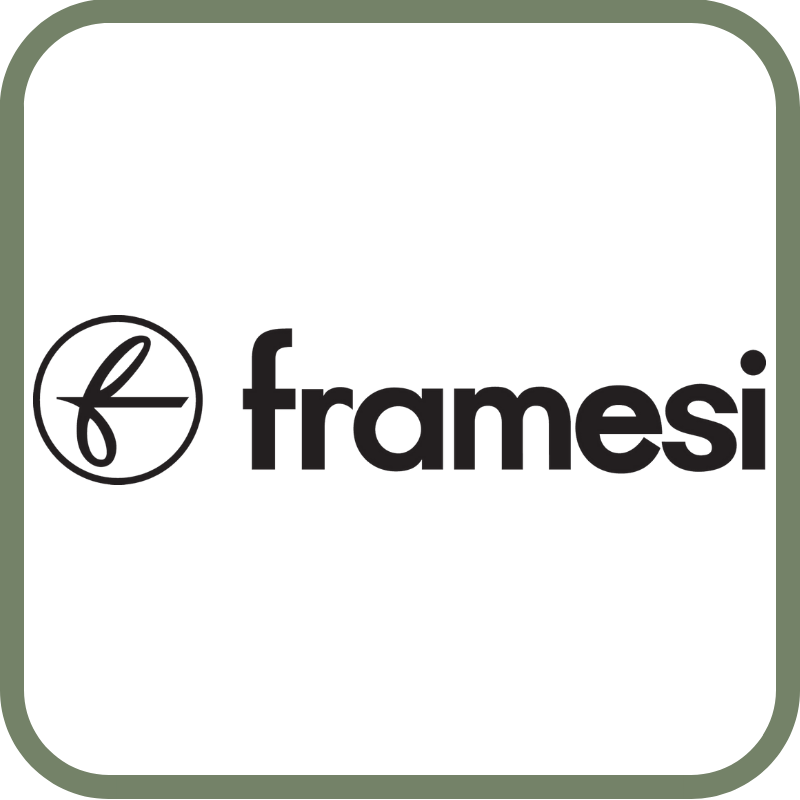 Framesi Totaal
Framesi is een Italiaans merk dat in 1945 is gestart met de verkoop van enkele haarproducten. Al snel werd het merk een specialist op het gebied van haarverf. Later, in de jaren '80 kwamen daar een verzorgingslijn, een stylingslijn en accessoires bij. Zo ontstond er een volledig assortiment van het Italiaanse merk.
Framesi haalt inspiratie uit architectuur en uit stoffen en materialen van modeontwerpers. Op deze manier kan het merk inspelen op de nieuwste trends op het gebied van hairfashion.
Framesi Haarverf
Framesi is een echte specialist op het gebied van haarverf. De haarverf werkt erg snel en effectief. Met het speciale Color Lock System zorgt de Color Method lijn van Framesi voor een langdurige kleurvastheid en minimale vervaging. De haarverf is van topkwaliteit. De Protective Coverage Technology van Framesi zorgt ervoor dat er geen balans verstoring van het haar plaatsvindt.
De Framesi Decolor B lijn is in het leven geroepen voor het ontkleuren van het haar. Verschillende technieken in deze lijn verzorgen de hoogste graad van ontkleuring terwijl het haar zo maximaal mogelijk beschermt blijft. Naast ontkleuren staat de lijn bekend om de glans die de producten veroorzaken.
Framesi Verzorging
Morphosis is de verzorgingslijn van het Italiaanse merk. Morphosis biedt een verzorgende oplossing voor ieder haartype, bijvoorbeeld voor gekleurd, beschadigd, droog, fijn en dun, grijs of normaal haar. Ook biedt de Morphosis lijn oplossingen voor roos en/of een beschadigde hoofdhuid. De lijn bestaat onder andere uit shampoos, conditioners, haarmaskers, serums en haaroliën. 
Framesi Styling
By Be You is de complete styling en finishing lijn. Met de producten van By Be You kan iedereen zijn of haar persoonlijke style creëren. Gel, wax, paste, een lichte of een sterke hold, werkelijk alles is mogelijk. Met de finishing sprays kan het gewenste model de gehele dag door in stand worden gehouden. By Be You biedt producten aan die het haar beschermen tegen hitte van stylingstools. Daarnaast zijn er ook producten die pluis weten te voorkomen, zoals de Framesi By Be You Anti Frizz Power Gel.
Klantendienst
Op Kapperssolden.be bieden wij een groot gamma professionele haarproducten aan, tegen de beste promoties! Alle orders worden verstuurd vanuit ons logistiek magazijn in het midden van het land. Honderden pakketten verlaten dagelijks ons magazijn op weg naar een tevreden klant. Voor vragen over producten of leveringen, contacteer gerust onze klantendienst. Wij zijn te bereiken op +32 (0)3 304 82 77 of via [email protected] Wij zijn ook te vinden via Facebook of Instagram.
Lees meer
Lees minder