Sale
Hand Brush Dryer
Esquire Grooming Hand Brush Dryer is een haarborstel en haardroger in één. De Hand Brush Dryer is een borstel met alle voordelen van een haardroger.
Sale
The Thickening Creme
Esquire Grooming The Thickening Creme maakt het haar voller en dikker in een handomdraai. Deze crème zorgt voor een laagje om elk afzonderlijke haar.
Sale
The Defining Paste
Esquire Grooming The Defining Paste is een medium hold stylingpaste geschikt voor normaal tot dik haar. Deze paste zorgt voor een medium versteviging en houdt het haar onder controle.
Sale
The Grooming Spray
Esquire Grooming The Grooming Spray is een spray die zorgt voor een flexible hold en maakt het haar beter handelbaar. De spray gaat pluishaar tegen en laat geen residu achter.
Voor 20:00 besteld = morgen aan huis geleverd
Afrekenen in een veilige omgeving
Klantendienst via +32 (0)3 304 82 77
Sale
The Firm Gel
Esquire Grooming The Firm Gel is een gel met een zeer sterke hold en een schitterende glans. De gel maakt het haar dikker en voller. The Firm Gel van Esquire Grooming bevat Vitamine B5.
Sale
The Textured Gel
Esquire Grooming The Textured Gel is een niet schilferende gel voor fijn tot normaal haar. Deze gel geeft niet alleen versteviging, maar ook textuur.
The Clay 85gr
Esquire Grooming The Clay is een clay met een strong hold, matte finish en voelbare textuur. Deze clay is het ideale product voor een look met extra veel textuur met een langdurige hold en matte finish.
Sale
The Shaper 85gr
Esquire Grooming The Shaper is een stylingscreme met een sterke hold.
Sale
The Forming Cream 85gr
Esquire Grooming The Forming Cream is een stylingscrème met een medium hold.
Sale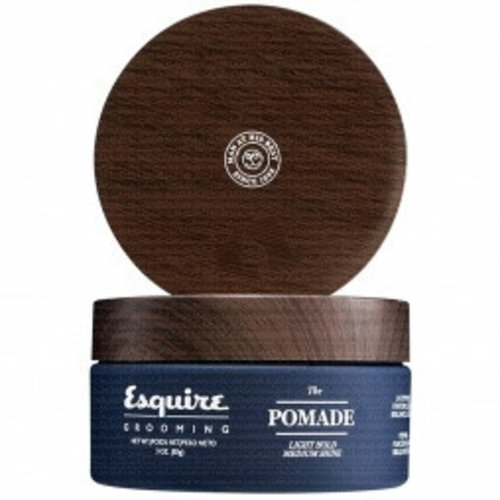 The Pomade 85gr
Esquire Grooming The Pomade is een pommade op waterbasis voor een stralende look met een natuurlijke glans.
Sale
The Wax 85gr
Esquire Grooming The Wax is een hermodelleerbare wax met een lichte hold.
Sale
3-in-1 Shampoo Conditioner Body Wash
Esquire Grooming 3-in-1 Shampoo Conditioner Body Wash is een 3-in-1 product speciaal voor de man.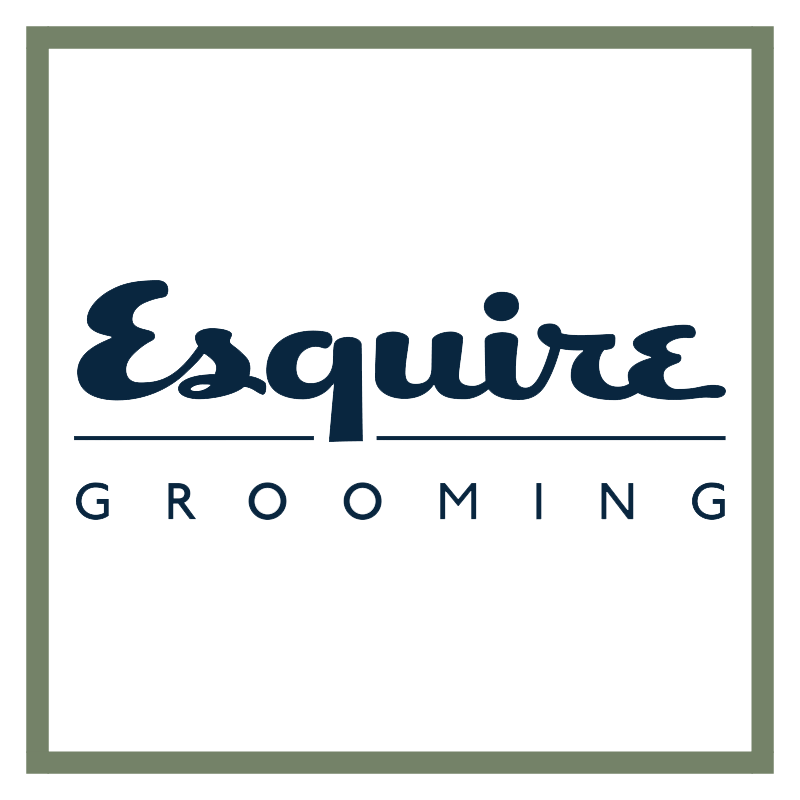 Esquire Grooming
Esquire Grooming is een exclusieve productlijn voor mannen. Deze lijn heeft alles wat de moderne man nodig heeft op het gebied van haarverzorging. Of het nu gaat om wassen, verzorgen, versterken of stylen van kort, lang, steil of krullend haar; de  collectie heeft voor elke man en elke look de juiste producten.
Esquire Grooming is al jarenlang een ware autoriteit op het gebied van haarproducten voor de man. Shampoo's of stylingproducten, het is allemaal aanwezig. De producten hebben een heerlijke geur en een kenmerkende, smaakvolle verpakking.
Esquire Grooming Styling
De productlijn biedt een uitgebreid assortiment aan stylingproducten. Denk hierbij aan wax, crème en gel. Het fijne aan de stylingproducten is dat er voor iedereen iets tussen zit. De producten komen met verschillende levels van versteviging en met een matte of glanzende finish. Voor een strong hold bijvoorbeeld kies de Clay, Shaper of Firm Gel. Voor een lichte hold kies juist de Wax, Pomade of Thickening Crème.
De verscheidenheid aan producten maakt het mogelijk om te spelen met verschillende haarstylen. De Wax maakt het bijvoorbeeld mogelijk om de hele dag door te blijven restylen, terwijl de Firm Gel het haar de hele dag in vorm houdt. De styling producten zijn ook nog eens zuinig in gebruik.
Esquire Grooming Tools
Om optimaal gebruik te kunnen maken van de stylingproducten komt dit merk met een super handige tool: Esquire Grooming Hand Brush Dryer. Omdat de stylingproducten voor het merendeel gebruikt moeten worden op (handdoek)droog haar, biedt deze haarborstel de perfecte uitkomst. De Hand Brush Dryer is namelijk een haarborstel en föhn in één.
Esquire Grooming Verzorging
Naast de vele stylingproducten biedt de productlijn ook verzorgingsproducten: The Shampoo en The Conditioner. De shampoo is mild reinigend en wederom speciaal ontwikkeld voor mannen. De conditioner is de perfecte aanvulling op de shampoo. Het beschermt het haar en verzacht waardoor de stylingproducten nog beter tot hun recht kunnen komen.
Omdat al die producten een beetje veel kunnen worden is Esquire Grooming met een oplossing gekomen; De Esquire Grooming 3-in-1 Shampoo Conditioner Body Wash. Dit is een 3-in-1 product speciaal voor de man. De combinatie van shampoo, conditioner en body wash zorgt ervoor dat het haar en de huid met slechts één product verzorgd kunnen worden. De 3-in-1 shampoo maakt het haar beter behandelbaar, waardoor stylingproducten gemakkelijker gebruikt kunnen worden.
Klantendienst
Kapperssolden.be is de webwinkel voor haarproducten. Wij hebben een ruim gamma aan verschillende soorten merken en haarproducten. Op Kapperssolden.be hebben we altijd promotie! Vragen? Contacteer ons! Onze klantenservice is te bereiken op 0031 33 258 43 43. Of via customercare@shops4youonline.com

Lees meer
Lees minder