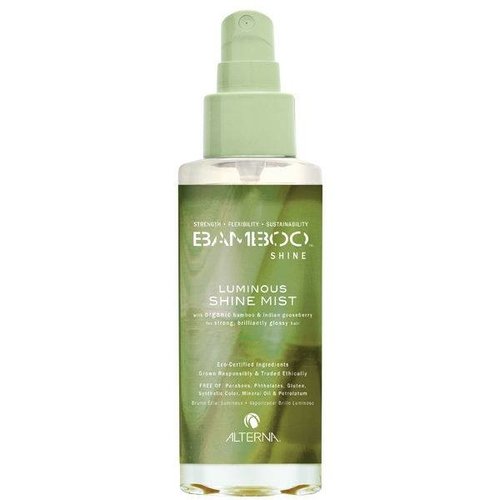 Bamboo Shine Luminous Shine Mist
Alterna Bamboo Shine Luminous Shine Mist, nu goedkoop! Alterna Bamboo Shine Luminous Shine Mist online! Alterna Bamboo Shine Luminous Shine Mist aanbieding!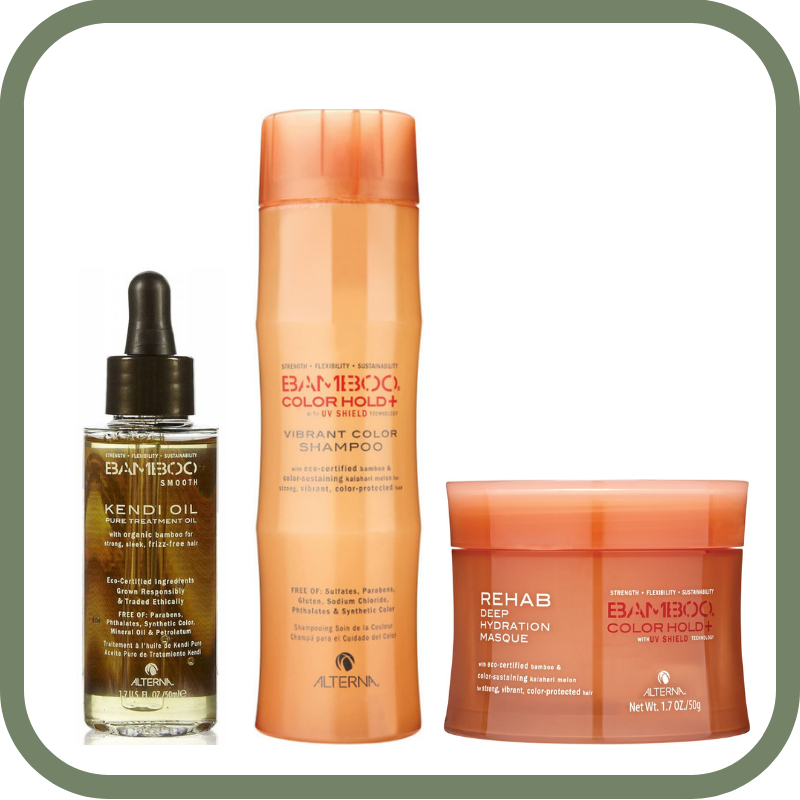 Alterna Bamboo
Alterna staat voor natuurlijke professionele haarproducten. Pure ingrediënten, geen additieven, en constante innovatie. Dit luxe merk heeft een ruime collectie aan verzorgings- en stylingsproducten waarbij alleen gebruik gemaakt wordt van geteste producten. De zorg die in het ontwikkelen en produceren van de producten wordt gestoken is duidelijk terug te vinden in de geweldige resultaten die dit merk biedt. De Alterna Bamboo lijn is een groot onderdeel van dit prachtige merk.
Alterna Bamboo
Ieder product binnen de Alterna Bamboo collectie bevat pure, biologische extracten die direct het haar sterker en veerkrachtiger maken. Ingrediënten die worden gebruikt zijn onder andere bamboe, kendi olie, Indische kruisbes, maca wortel, kalahari meloen en blauwe yucca wortel. Deze ingrediënten zitten boordevol vitaminen en proteïnen die samen de haren optimaal verzorgen en stylen.
Alterna Bamboo Assortiment
De Alterna Bamboo collectie is op te delen in de categorieën Shine, Smooth en Volume. Daarnaast zijn er enkele producten speciaal voor gekleurd haar ontwikkeld:
Bamboo Color Hold+ Vibrant Color Conditioner
Ook stylingsproducten zijn niet vergeten in deze lijn. De Bamboo Style Cleanse Extend Translucent DryShampoo verfrist en versterkt de haren. De Bamboo Style Boho Waves Tousled Texture Mist zorgt voor een ongelooflijk stralende beachlook!
Alterna Bamboo Volume
Het ingrediënt maca wortel maakt de haren sterkt en geeft ze een enorme lift. Ideaal voor de Volume lijn van Alterna.
Alterna Bamboo Shine
In deze lijn staat de Indische kruisbes centraal. Deze versterkt de haren en zorgt ervoor dat ze intens gaan stralen.
Alterna Bamboo Smooth
Pluizig en onhandelbaar haar is een probleem voor velen. Alterna komt met een oplossing voor zijdezacht pluis-vrij haar: de Bamboo Smooth lijn. Kendi olie zorgt hier voor extra sterk zacht en glad haar.
De Alterna Bamboo collectie is te vinden op hairandbeautyonline.com. De producten zijn eenvoudig en snel te bestellen in een veilige betaalomgeving. Wij hanteren de scherpste prijzen op onze site. Daarnaast is het uitgebreide Alterna assortiment te vinden op onze website. Houdt onze website goed in de gaten voor kortingen zodat er optimaal genoten kan worden van de vele acties waar wij online gebruik van maken. Dus geeft je haren de verzorging die zij verdienen en bestel vandaag nog je favoriete conditioner op hairandbeautyonline.com
Klantenservice
Mochten er vragen zijn over een bepaald product, je wilt advies over bijvoorbeeld het verven van je haar, of je bent benieuwd wanneer je pakketje met Alterna producten precies wordt geleverd, dan staat onze klantenservice voor je klaar. Ook kunnen zij je meer vertellen over je favoriete producten en de werking ervan! Onze klantenservice is telefonisch te bereiken op 033 258 43 43, of via [email protected].

Lees meer
Lees minder