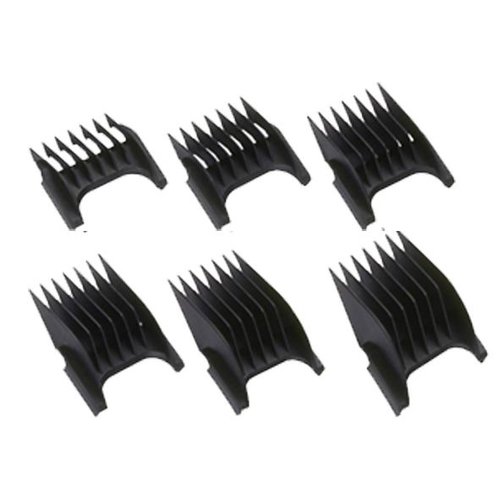 Universal Attachment Combs Sliding System
Wahl / Moser Universal Attachment Combs are suitable for Wahl Power Plus, Super Cordless and Moser Chromstyle Pro, Genio Plux, Primat and Li + Pro.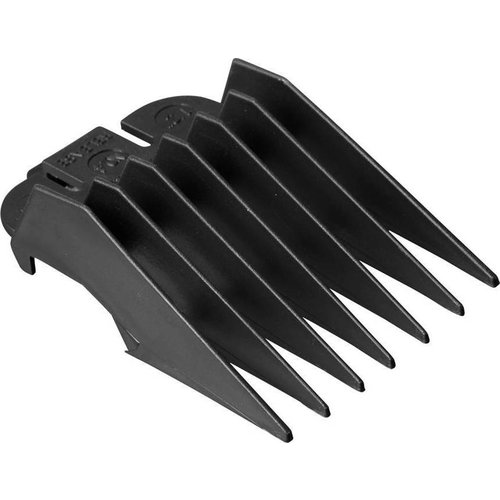 Plastic comb attachments
Wahl / Moser Plastic comb attachments are suitable for all Wahl & Moser tapers made in the USA.
Sale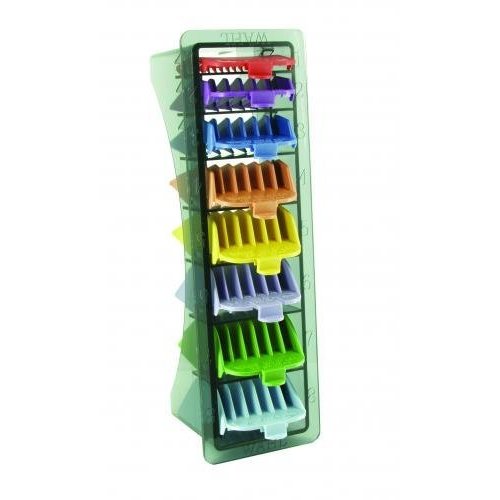 Set-up combs Set Color
Wahl combing combs now extra cheap! Order Wahl Set comb combs super affordable! Wahl Set comb attachment online! Wahl Set comb attachment!
Voor 20:00 besteld = Vandaag Verstuurd*
Afrekenen in een veilige omgeving
Klantendienst via +32 (0)3 304 82 77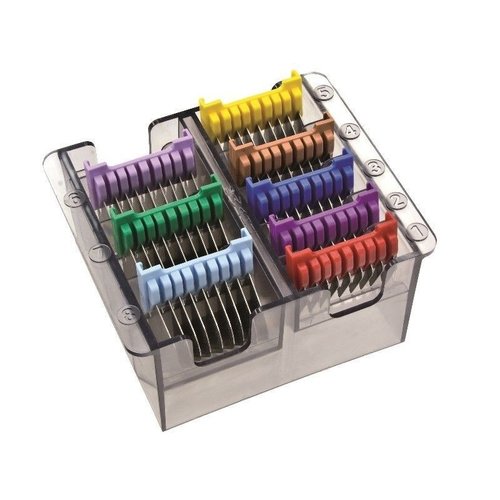 Clip-on comb set Color Metal, 8 pieces
The hair is easily and quickly cut with these handy attachments.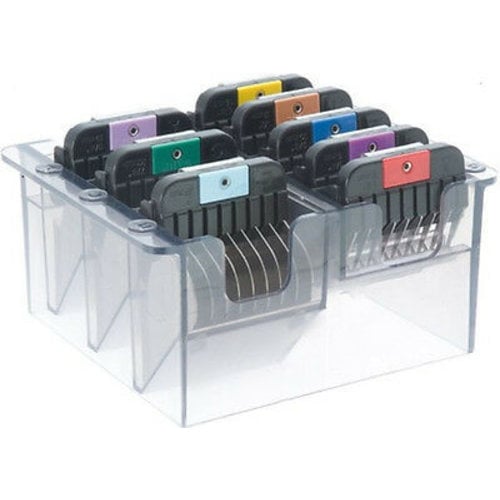 Set-up combs made of stainless steel
The Wahl attachment combs are made of stainless steel that glide quickly and efficiently through the hair for an even finish.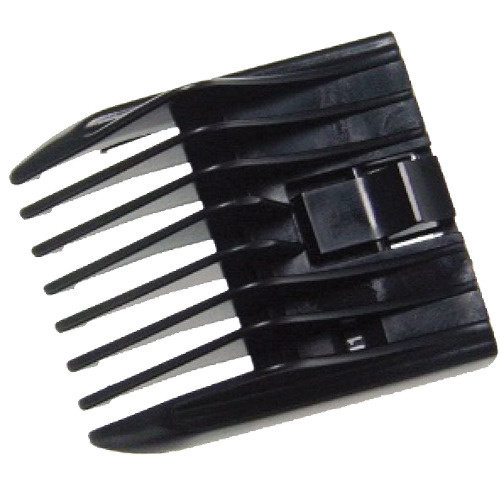 Adjustable attachment comb
The Wahl Adjustable is adjustable from 4 to 18mm.
Opzetkam
With comb combs you can easily determine the length of shaving. Do you want short hair? Then you use an attachment of, for example, 3 mm. Do not want to shave your hair so short? Then, for example, you can use an attachment of 8-12 mm. We have comb attachment from the brands Walh, Moser, Panasonic and Tondeo.
Buy comb attachment
In this webshop you will find an extensive range of set-up combs. Most of the comb combs are with us from the brand Wahl. For extensive advice when choosing the right comb, you can always contact one of our employees on customer service. They will help you choose the most suitable comb for your budget and wishes. If you order your pliers before 20:00, you will have it delivered the next day (if the product is in stock).
Set-up comb with sliding system
You attach these combs to your trimmer or trimmer by means of a sliding system. It also contains attachments that are suitable for trimming your beard. This way you can trim all your hair in the same length.
Set up comb with click system
You can easily click these combs on your trimmer or trimmer. We also have a very nice set of Wahl. Here are 8 sizes and each size has its own color. That way you always know which size you use. This set comes in a handy storage case
Read more
Read less