Sale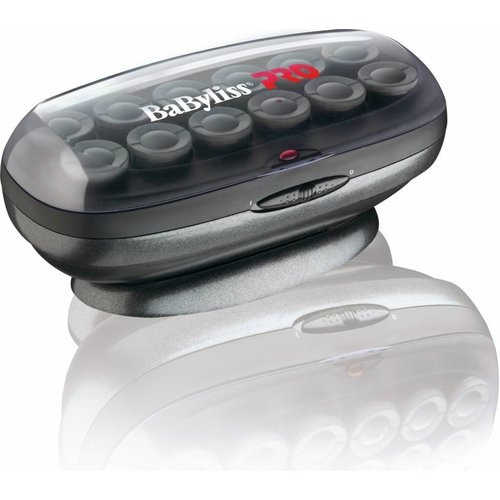 BAB3025e Curl set
Babyliss Pro BAB3025e Curl set comes with 12 jumbo rollers of 38mm. Warms up very quickly. Ceramic titanium coating. Incl pin and butterfly clamps.
Sale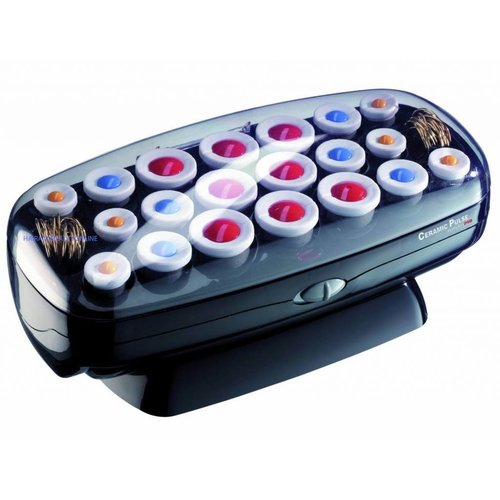 BAB3021E Curl set
BaByliss Pro BAB3021e Curl set comes with 20 rollers in different sizes. 400 watts and including pins and butterfly clamps. For beautiful curls!
Krulset
A curling set for beautiful curls
A nice party or business event? Or just because you want to feel extra nice today! There is always a reason for a beautiful bunch of curls. And do you not have it naturally? No panic because with a professional curling set you can create beautiful curls at the same time!
A curl set is easy to use
Bring your hair in style with the help of a curl set from our range. By means of a handy indicator light you can always see whether the rollers are at the right temperature. Very handy! The rollers are ceramic coated for the preservation of heat. There are different sizes of rolls in the sets. With this you can apply different sizes of curls in your hair or in the hair of your client in the barbershop. Ideal product!
Buy curl set
For extensive advice when choosing the right curling set you can always contact one of our employees on customer service. They will help you choose the most suitable curl set for your purpose and wishes. If you order your curl set before 20:00, you will have it the next day (if the product is in stock).
Clamps for curl set
Matching clips are included with the sets to keep the rollers in place. This way you can easily create the most beautiful curls in your hair without much hassle. The rollers are covered with velvet which makes them more comfortable to use and better for the hair. With most sets there are both butterfly clamps and straight clamps. It is up to you to decide what works best for you.
Within our curl range we have 3 professional curlsets from Babyliss Pro that we want to show you.
The Babyliss Pro BAB3025e comes with 12 jumbo reels of 38mm. Warms up very quickly and has a Ceramic titanium coating. Includes pins and butterfly clamps.
The Babyliss Pro BAB3021E is a curl set suitable for professional use. This curl set contains a ceramic, velvet coating for better distribution and control of the temperature. This curl set ensures that the curls remain in model for a very long time. The 20 rollers are delivered in 3 different sizes, 8 large, 6 medium and 6 small ones.
Babyliss Pro BAB3031e is an XL set with 30 different rollers; 8 extra large rollers (40mm), 8 large rollers (35mm), 8 medium rollers (30mm) and 6 small rollers (25mm). This set has two heat settings that allow you to adjust the heat to the hair type. This prevents damage and sagging. By means of the handy indicator light on the holder you can see if the correct temperature has been reached.
Read more
Read less