Sale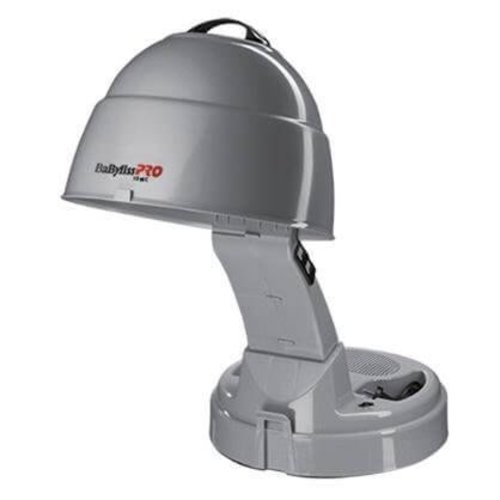 Hair dryer BAB6910E Portable Hood
BaByliss Pro Hair dryer, collapsible, portable and effective! The tool for every home hairdresser. Ion technology for shiny hair. Ideal for stiff hair.
Droogkap
Dry caps are widely used in the hairdressing world. Often the hair is modeled by means of roles. Then the person is put under the hood and the hair can dry up nicely in model. If you would use a hair dryer for this, the hair will take a different model and of course you do not want that.
Buy dryer
Most drying hoods are from the BaByliss brand. For extensive advice when choosing the right cover you can always contact one of our employees on customer service. They will help you choose the most suitable cap for your budget and wishes. If you order your pliers before 20:00, you will have it delivered the next day (if the product is in stock).
BaByliss Pro Portable Hood Drying Hood
We have a very handy hair dryer from the BaByliss brand. You can easily take this drying hood with you. You can also easily fold this cover. Very useful, because that takes up little space during transport. The hood has a handy handle. So you can easily lift it and take it with you. This product is also very stable, you can put it on the table and then you can sit on a chair under the hair dryer.
Read more
Read less