Sale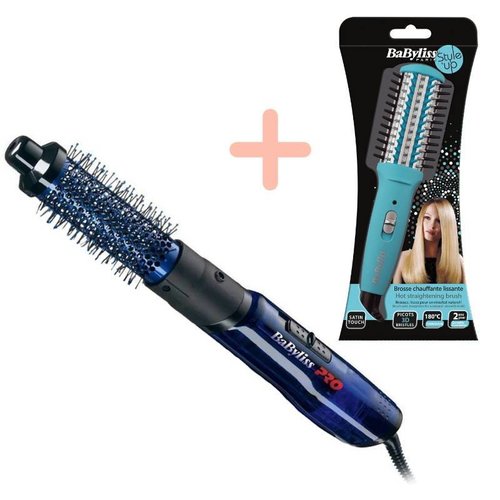 Blue Lightning met gratis Mini Hot Straightening Brush H130e
Bestel de Babyliss Pro Blue Lightning en krijgt Babyliss Mini Hot Straightening Brush ter waarde van €20,99 er gratis bij! Mooi om te krijgen en te geven!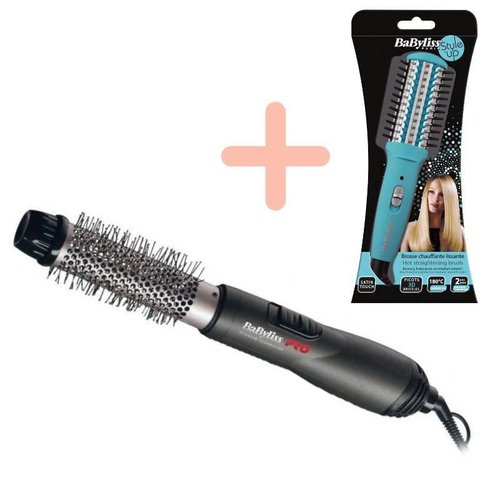 Titanium Tourmaline 32mm met gratis Mini Hot Straightening Brush
Babyliss Titanium Tourmaline 32mm met GRATIS Mini Hot Straightening Brush! Gratis geschenk ter waarde van €20,99!
Sale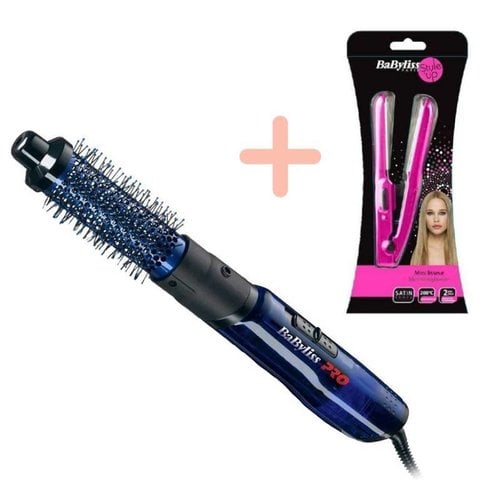 Blue Lightning met gratis Mini Stijltang H100e
Babyliss Pro Blue Lightning nu met GRATIS Mini Stijltang H100e! Leuk om te geven, te krijgen en natuurlijk zelf te bestellen! Gratis tang met een waarde van €20,99!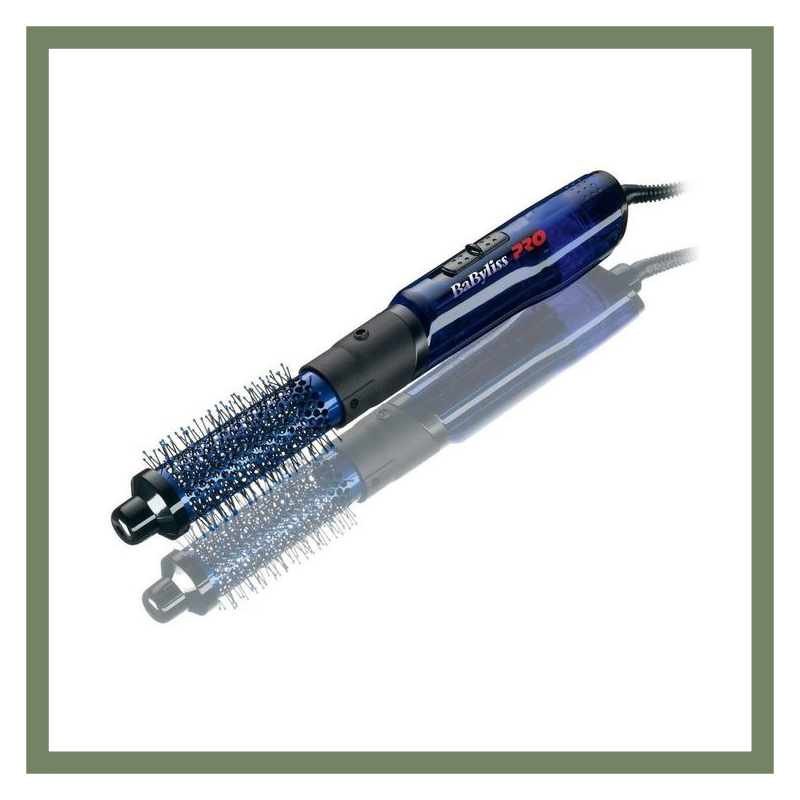 Fohnborstel
Föhnborstel, ideeal voor drogen en stijlen tegelijk
Een föhnborstel is eigenlijk onmisbaar in ieder haarstijlingtool set. Naast het drogen van het haar breng je met een föhnborstel jouw haar meteen in model. Of dat nou prachtige steile lokken, een slag of juist iets meer krul is. Met een föhnborstel kun je echt alle kanten op. Bijna alle föhnborstels zijn voorzien van een lang snoer, waardoor ze makkelijk in gebruik zijn. Ook hebben veel föhnborstels 2 standen. Zo kan je met verschillende snelheden je haar borstelen. Onze producten hebben een lange levensduur, zodat je extra lang kunt genieten van je föhnborstel. We hebben modellen die roteren en modellen die niet roteren.
Fohnborstel kopen
In onze webshop vind je een van de meest uitgebreide assortimenten föhnborstels in Belgie. Verschillende merken zoals: BaByliss en Wahl. Voor uitgebreid advies bij het kiezen van de juiste föhnborstel kun je natuurlijk altijd contact opnemen met een van onze medewerkers op de klantenservice. Zij zullen je helpen bij het kiezen van de meest geschikte föhnborstel. Als je jouw föhnborstel voor 20:00 besteld, dan heb je deze de volgende dag al in huis (indien het product op voorraad is).
Merken Föhnborstel
Binnen ons assortiment hebben wij Föhnborstels van Babyliss Pro en Wahl. Beide merken worden veel gebruikt door professionals in salons. Nu brengen wij deze producten ook graag bij de consument. Met onze zeer concurrerende prijzen kun je nu sochtends de deur uitgaan met prachtig gestyld haar of mooie golvende lokken.
Onder onze klanten zijn er uiteraard een aantal favorieten. Hieronder de top 5 meest verkochte föhnborstels uit ons assortiment.
1. Babyliss Pro Blue Lightning Fohnborstel
2. Babyliss Pro Titanium Tourmaline 32mm
3. Babyliss Pro Titanium Tourmaline Krulborstel
4. Babyliss Pro Rotating Hot Airstyler BAB2770E
5. Babyliss Pro Titanium Tourmaline 19mm
Lees meer
Lees minder